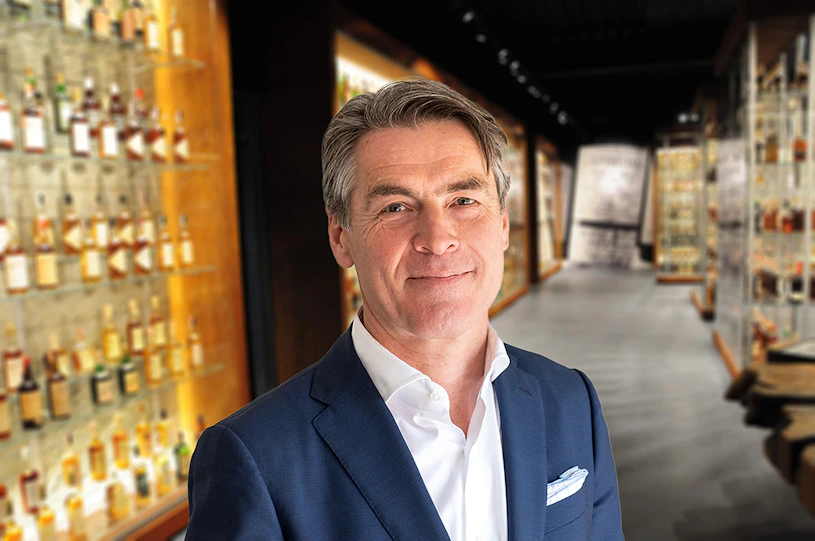 Eran Habets appointed as new CEO of Scotch Whisky Investments
Sassenheim, May 1, 2023 – Scotch Whisky International, the Dutch company that mainly focuses on high-quality (Scottish single malt) whisky as an investment product through Scotch Whisky Investments, has appointed Eran Habets as its new CEO.
Habets has a more than experienced background in asset management and has held many positions within this segment over the past three decades. Before making the switch to MeesPierson, Habets (56) was a director at Van Lanschot Bankiers in Belgium. In his role as director for MeesPierson Netherlands, he was closely involved in the merger of ABN AMRO and MeesPierson and held several management positions.
Habets has seen the interest in alternative assets increase. "In recent years, alternative investments in particular have been on the rise. Within this segment, whisky as a real asset occupies a special position. Provided it is professionally executed, you can apply a nice spread in your investment portfolio and achieve a better return."
One of Habet's goals is to grow whisky investments within existing markets. In addition, the new CEO intends to tap into new markets together with his management team. "On the one hand, we want to reach out to financial professionals and get whisky even more on their agenda as a relevant asset. On the other hand, we want to spread our wings and introduce whisky as a mature investment alternative in several countries."
Departing CEO Michel Kappen, who will remain with the company and will continue to focus on whisky purchasing in his new role as Chief Strategic Officer, explains: "I am very pleased with Eran's appointment. An asset to the company and a major step forward for Scotch Whisky Investments. In recent years, we have become more active in the financial markets as investing in exclusive whisky increasingly aligns with asset managers and family offices. Such a transition calls for a different kind of CEO. We are convinced that it was found in Eran."
Over the past two decades, Scotch Whisky Investments has grown to be one of the biggest players in the field of investing in exclusive single malt whisky. An invested capital of more than 255 million euros in whisky has now been built up. Since 2015, Scotch Whisky Investments has been operating under a license from the Netherlands Authority for the Financial Markets (AFM).